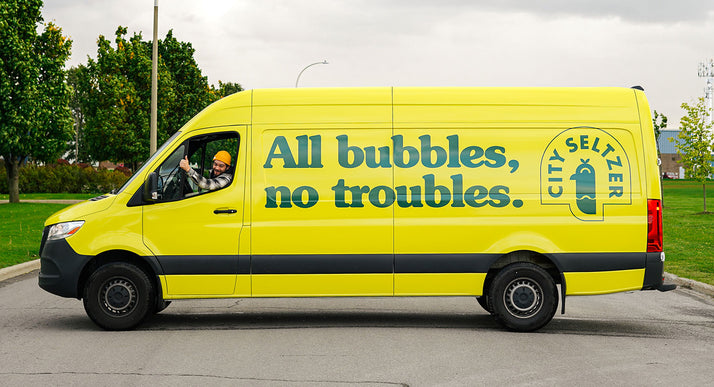 Ottawa-Area Delivery
We offer local weekday delivery to your home or office on orders of $100 or more. Orders between $50 and $100 are subject to a $5 delivery fee (under $50 = $10 delivery).
Deliveries are organized by postal code on a first come/first serve basis. Your order will be placed in the first available slot. You will receive an email the morning of your delivery giving you an estimated time of arrival. Live order tracking is available in your email.

Central Ottawa: Everyday
(K1H,K1J,K1K,K1L,K1M,K1N,K1R,K1S,K1Y,K1Z,K2A,K2C,K2P)
Ottawa East: Monday & Wednesday
(K1B,K1C,K1E,K1W,K4A,K4B*,K4C*)
Ottawa South: Monday & Thursday
(K1G,K1T,K1V,K1X,K2E,K2G,K2J,K4M,K4P*)
Ottawa West: Tuesday & Thursday
(K2H,K2K,K2L,K2M,K2R,K2S,K2T,K2V,K2W)
Rural Ottawa East & West: alternating Fridays
Rural Ottawa deliveries are subject to a $7.50 delivery fee
(K0A*,K4K,K4R,K4C,K4B)
*Due to the size of this postal code we may need to stray from the date listed above.
Ontario-Wide Shipping
ONTARIO-WIDE SHIPPING
For orders over $50.
Delivery is available throughout Ontario.
Remote addresses will be shipped via Canada Post.
Free Pick-up
Our Winter Hours at the Corner Store (cans to-go) are:
Monday - CLOSED
Tuesday - 11am 'til 6pm
Wed/Thurs/Fri- 11am 'til 9pm
Saturday - 11am 'til 7pm
Sunday - Noon 'til 6pm
Note: All pick-up orders will be held for a maximum of two-weeks.
Pick up orders can be picked up immediately.